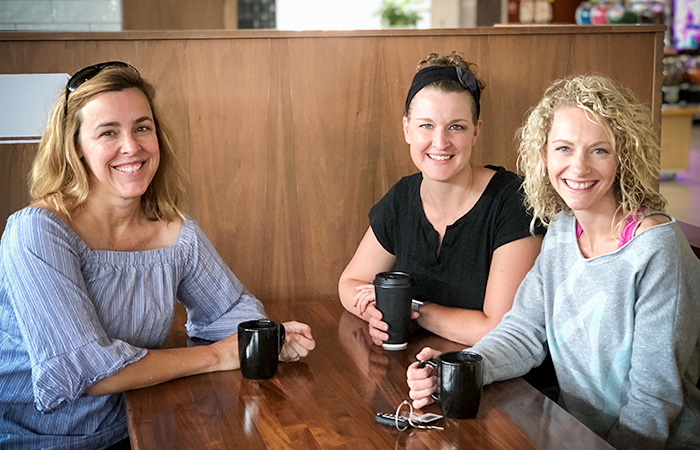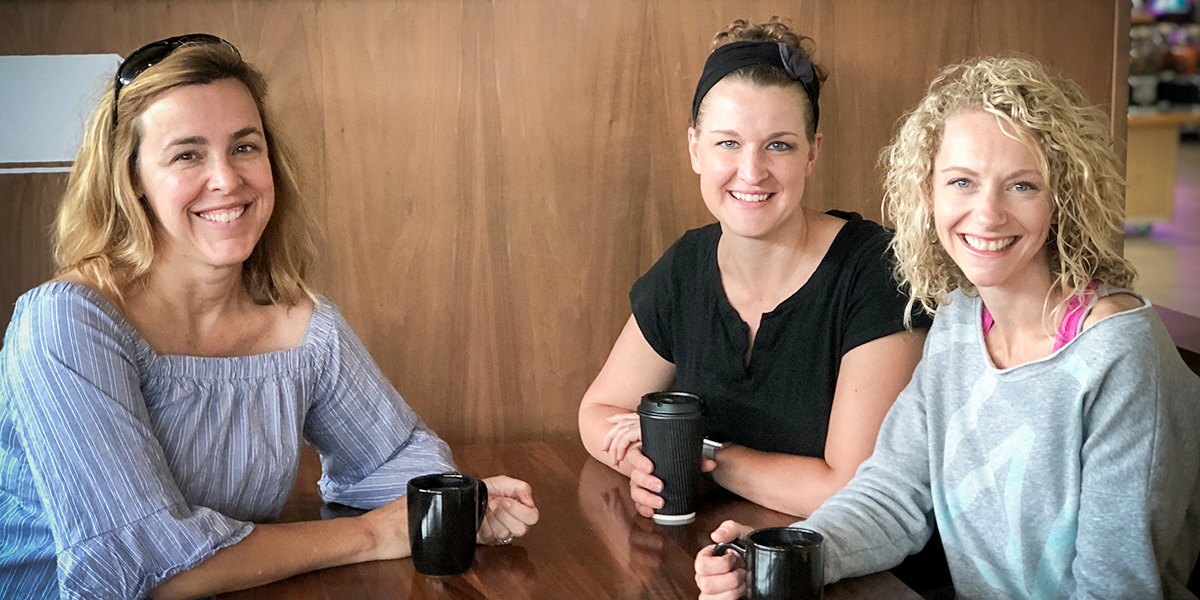 Huddles are important and significant extensions of City Groups where intimate discipleship can occur. Though a lot of emphasis has been placed on them, there can still be barriers that prevent us from taking that step. Amy Nunamaker shares her story of resistance, submission, and life change:
We started attending Citylight in December 2015 and after some time exploring City Groups, found one that was the perfect fit. After some time, I still felt a little unsettled as I knew I was supposed to also be in a huddle, but was unwilling to start one. I tend to be just as much of a rule follower as a risk avoider and I found myself in a battle of my will and God's leading. My conversation with Jesus went a little like this: "You mean you want me to sit down eye to eye with two other women and I'm supposed to REALLY tell them what is going on in my life, in my heart, and about the sin I struggle with? Umm…nah, I'm good. I'm an introvert and I don't really need that. I have you and we're good, right? Besides, I'm really not qualified to call out someone else's sin or encourage them with your Word – I don't know enough. Are you sure I NEED to do this? Ugh…ok…I'll go a few times and then we'll see."

It all started with a simple invitation from one of the gals to set a date on the calendar for coffee. I hesitantly agreed. This was going to be a huge leap out of my comfort zone and into the unknown with two women I didn't really know from my City Group. A few weeks later, with my heartbeat racing from nervous energy and fear, I met Ellen and Christin at Scooters and it all began.

Fast forward 1 ½ years and I can't imagine life without my huddle!! God has been so good and gracious to me to place these women in my life. It has been incredible to walk with these ladies through some really heavy chapters in our lives and look back at how good Jesus has been to carry us through! We all took the risk early on to share in the most transparent, vulnerable, and honest way. I think that is what really made the difference. We lift each other up with encouragement and support. We gently lead each other's gaze back to Jesus. We ask hard questions to draw out truth in each other. We point out when something is not of the Lord. We cry and we laugh. We study God's Word and memorize scripture together. We pray. Most weeks we text each other multiple times with prayer requests, a scripture or something God laid on our hearts, a song that was relevant to a previous conversation, or an encouragement.

My huddle is unlike anything I've experienced before. I am so grateful that God has given me the gift of Ellen and Christin! He doesn't need us, but he sure can use us for his purposes. He has used my beautiful friends, sisters in Christ, in unexpected and powerful ways in my life. Joining a huddle was a risk worth taking!

– Amy
We encourage everyone at Citylight to invite others into a Huddle. If you want to learn the differences between a City Group and a Huddle, read the City Groups and Huddles Comparison Guide.