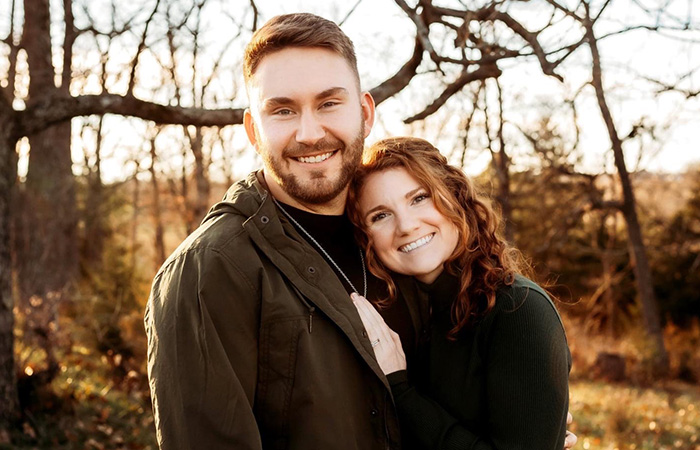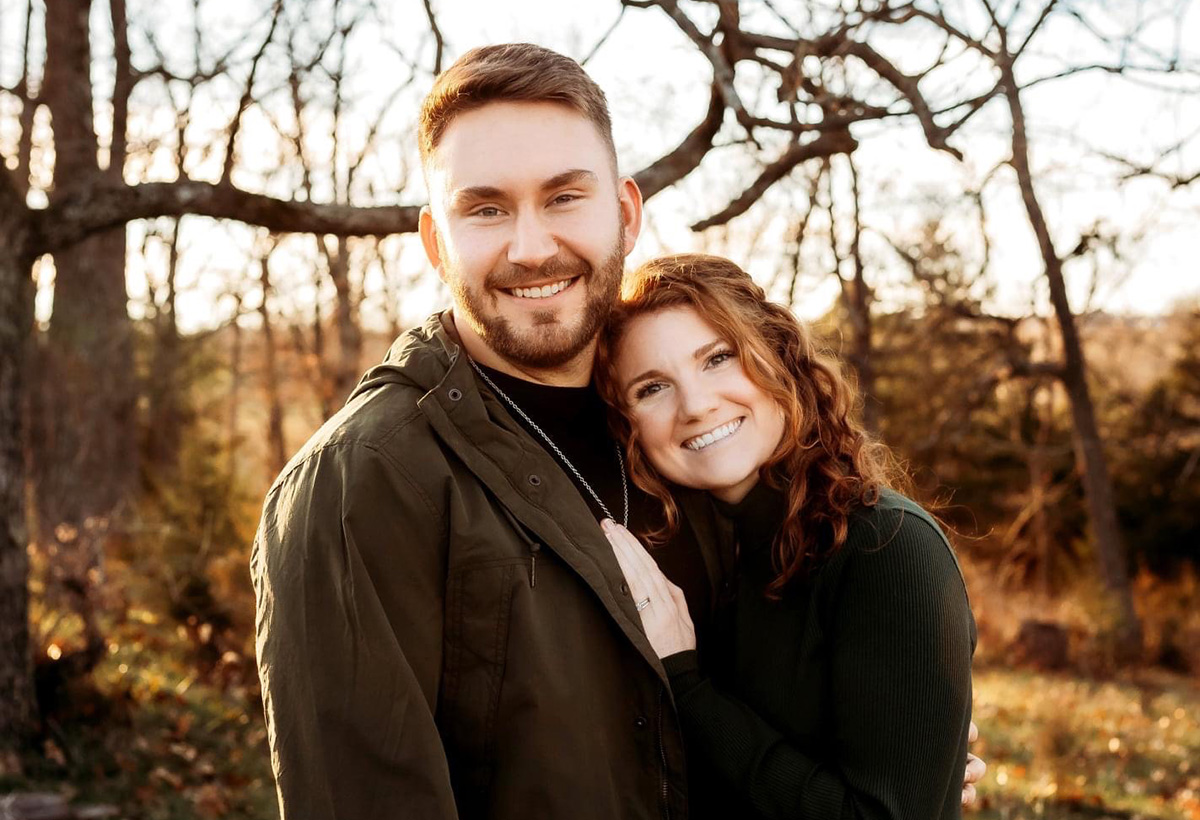 In his freshman year at college, Daniel Reed was invited by a friend to read the Bible chronologically. For the first time, a story was unraveled before him. Daniel's eyes were opened to the great narrative of God redeeming His people and pointing them to the Savior, Jesus Christ. From that moment, Daniel knew he didn't want to do anything else but read and study scripture and tell people about Jesus. So much so, he changed his major to ministry and transferred to a different college the following year. It was on that new college campus he first heard of the Salt Company and quickly got involved. He immediately jumped in and started leading and serving.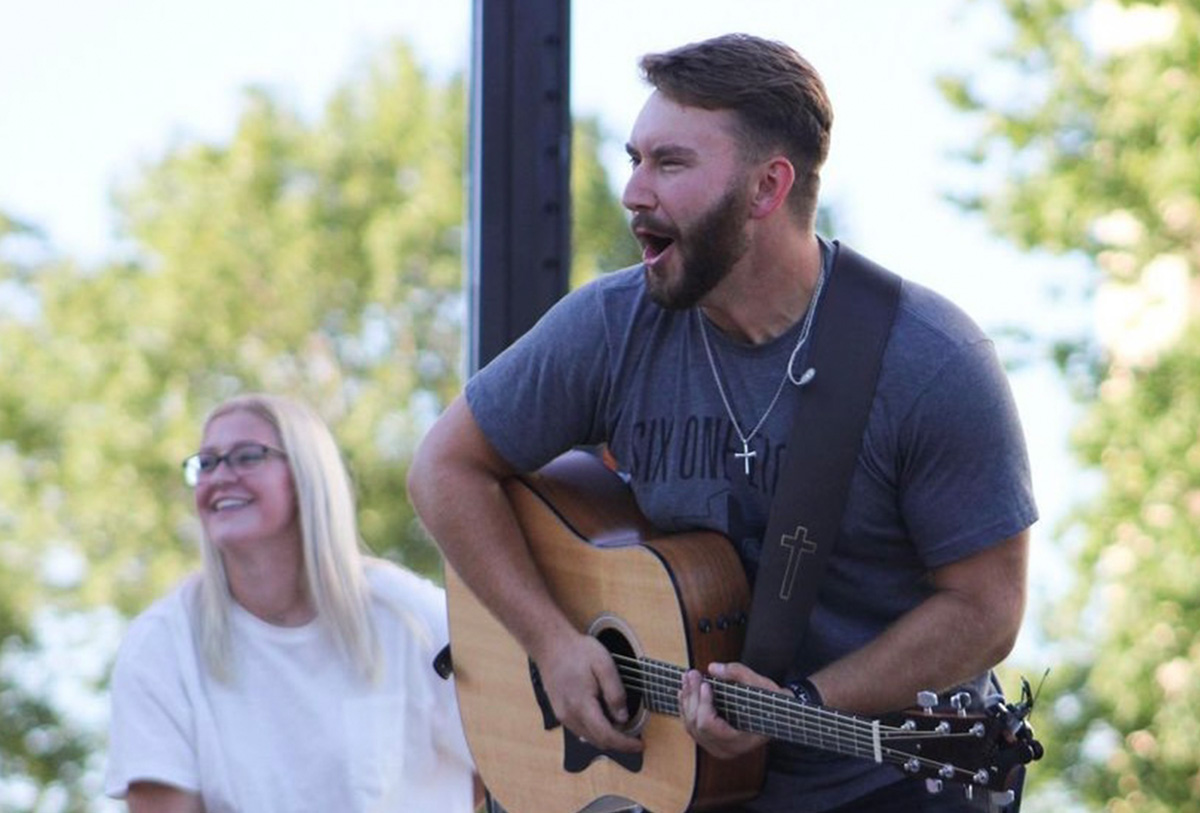 "I love college students and that season of life," shared Daniel. "Growing in my own faith in that season made me want to stick around in college ministry. The church I was involved in was doing a great job with college ministry when they joined the Salt Network. The Salt Company, a college ministry, is intentionally seeking college students and planting churches near campuses."
His senior year Daniel began to consider his future in ministry and his next steps. He knew there were other Salt Company ministries throughout the Midwest. That's when he came across Citylight Omaha. He emailed the Salt Co. Directors at Citylight and before he knew it, a conversation occurred and an invitation to visit and to interview.
"I really like Citylight's mission of raising young leaders to make disciples," confessed Daniel. "I like the 'pipeline' of disciples who make disciples and then churches making churches. When I came up to Omaha for the interview, I met with the team and with other leaders. I didn't know how they felt about me and I really questioned how I did. One reason was something one of the Pastors said to me and that was 'if your character doesn't mash up with your giftings, what's the point.'"
That one line struck Daniel to the core. Did his character match and reflect what God gave him as far as strengths and gifts? Daniel didn't know how to read into this but it did send him on a trajectory that would change him forever. The next day Daniel got a call from Citylight and was offered the job. He let out a huge breath of relief. As soon as he did, Lindsey came to mind.
Lindsey and Daniel rekindled their relationship at the beginning of their senior year after a seven month break up. They both had been through a great deal together and there was love and respect for one another. Daniel had to start making plans and he questioned what that meant for his relationship with Lindsey.
"I knew I didn't want to move to Omaha without Lindsey," Daniel acknowledged with a grin. "I could see us having a life together but what was the next step?"
He went and talked to his parents and sought out conversations with Lindsey's dad and three weeks after getting the job at Citylight, he proposed to Lindsey. Four months later, this past July, they were married before moving to Omaha.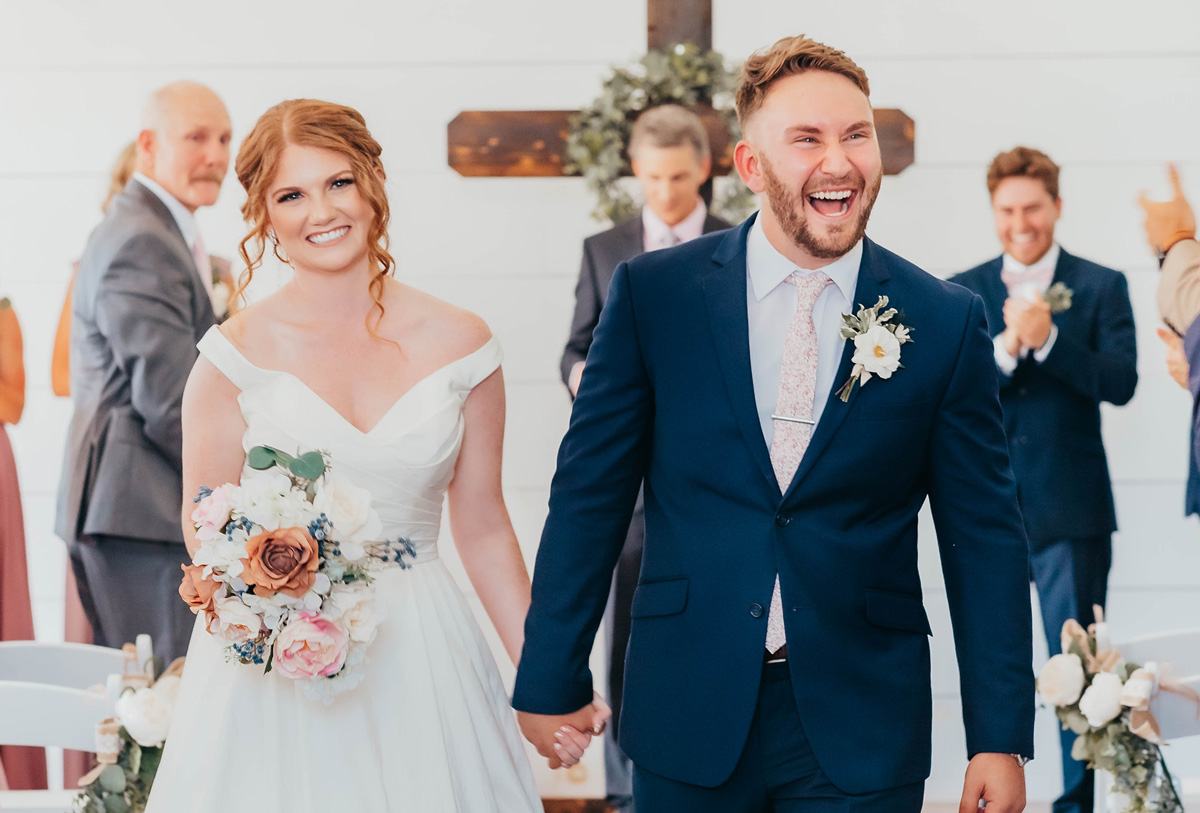 Looking back the past six months, and even the past two years, Daniel and Lindsey now see God's hand and plan leading up to life together.
"Before Daniel, I didn't want to marry a pastor because I knew pastors were gone a lot and I didn't want to be the wife on stage in front of a church and raise support," confessed Lindsey. "Daniel and I were both part of the Salt Company and it was there that I knew I wanted to do this. And I knew I wanted to do ministry with Daniel for the rest of our life. I didn't care where, even though Omaha wasn't at the top of our list."

Lindsey continued with "the day we moved to Omaha was the very first time in Nebraska for me. And a first time with all the things like an apartment, teaching at a school but it didn't matter...I knew God was calling us into ministry together. It was clear to me even in the middle of so many obstacles. I had no idea what I was doing but 1000%, God knew and He prepared us. I knew it would be hard but it didn't matter. Our faith in Christ and doing this with Daniel has been all I needed."
A big part of an internship at Citylight is raising support. Before an intern begins work, they must be 100% supported for two years.
"I had to first acknowledge that I didn't want to do support raising," Daniel admitted. "I was scared. You don't ask for money especially in America. I was raised middle class and was financially stable. I never hurt for money. Money matters whether you are making it or not. I had to die to self. Raising support has made me to be secure in what God is calling me into and that He will provide. I had to keep coming back to this."

"Through raising support it has shown us the generosity of God's people," Lindsey quickly added. "We have been blown away. People who were tough financially gave the most to us. We invite people into our story and share with them how important college ministry is, the impact the ministry has on the future, and allow God to move in them."
Both Daniel and Lindsey encourage anyone who is married or engaged and is support raising, to do this together. Also, it's okay that it's not fun and there is so much purpose to support raising. They have had a front row seat to God's faithfulness. Even when invitations to support were declined, it has been an opportunity to grow in obedience and trust.
Other opportunities to grow in trust and in their marriage have unexpectedly come up.
"We've had a lot of family hardships since moving here. One of my aunts passed away, my mom was diagnosed with cancer, and one of my students passed away," shared Lindsey. "Because of this it's kind of been a road-block up to us diving into community but God still hears us and is with us. It has been a lot more long trips home to care for my family than I anticipated. It's been the least comfortable experience and I know that's what's supposed to happen."
Having experienced early on some discomfort provided Daniel and Lindsey a Godly perspective on marriage and doing ministry. For instance, they have a keen awareness that marriage must come first and to say 'no' to extra things that are not truly job-specific. Also, they both have come to the realization of the healthy need for really good mentors in their life that can reiterate and encourage truth.
"We are praying for people, who are seasons ahead of us, to mentor us," Lindsey said with a smile. "We did the big three of the four life changes in a two week time frame (marriage, move, and start our careers). We don't have a deep sense of community yet, but we want to put that out there to the church to help invest in the future of the church. We don't know what we are doing and we need you. The younger generations love wisdom and guidance from the older generations. We both greatly benefited from that in our college years."
Daniel replied with "that was one of the areas I was most blessed in. Older men coming alongside me, showing me new things to learn, offering wisdom and different perspectives. These are the things I needed and still do. We do the best we can but I don't know what I am doing most of the time. I'm hungry for these kinds of relationships. And I know other interns and the younger generation too."
Since their move to Omaha, they continue to see God's faithfulness and remain encouraged. They are fully supported because of people who have generously given and prayed and share their story with others and they have seen fruit already in the college ministry.
"Everything that has led up to now, even how hard it's been, has been a gift," Daniel exclaimed as he turned and smiled at Lindsey. "It was supposed to happen like this. What God continues to reveal in each of us and to have a door open and come here and do ministry, such a gift. Even with the guys I am discipling in Salt Co. There are times you ask if they are getting anything out of it or when I have the thought of I'm not equipped. But then I hear from them and see in their lives amazing growth! It's so encouraging. God is doing something in their hearts and in Salt Co."

"I have come to the conclusion that you are not supposed to be comfortable in life," Lindsey shared with a smile and such tenderness in her voice. "Your faith has limits when you are comfortable. God's character is so big and I have seen that through my discomfort. I didn't need to rely on Jesus when I was so comfortable. Getting married, doing ministry together in an internship, moving away...as hard as it is, your faith will grow and people will be provided to help. And, it's completely worth it!"
Five years ago, Daniel understood for the first time the one big story God has been writing since the beginning. The story of Jesus. Today, he and Lindsey get to share this incredible story with college students with the hope that other student's eyes will also be opened and their lives also changed forever.