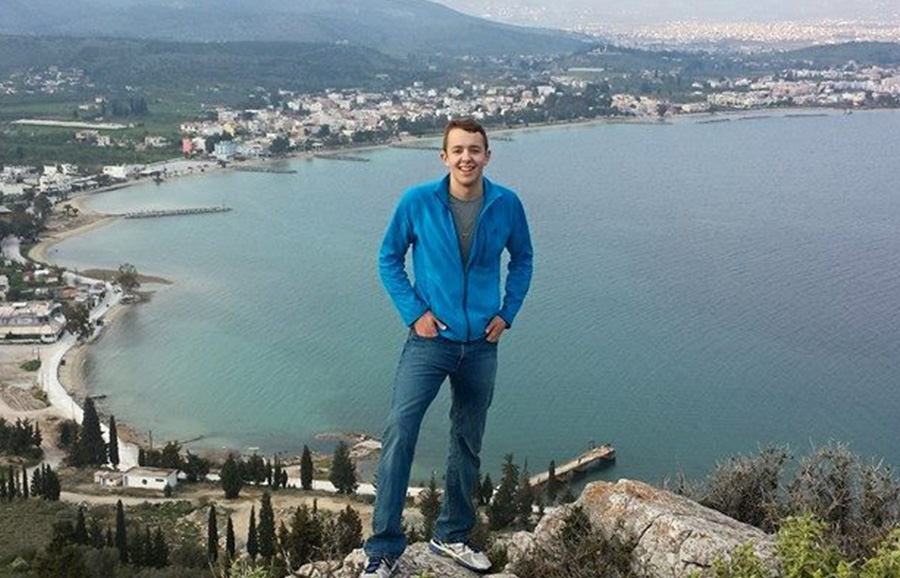 Citylight, we want students to know Jesus, have faith in Him, and learn what it means to walk with Him for a lifetime, growing into the next leaders and disciples. We realize our student ministries are significant ministries that will help equip the next generation for Jesus, and we having been praying and asking God to provide the right people and laborers to invest in high school students.
I met Daniel in the summer of 2015 on a mission trip with Cru (Campus Crusade for Christ). I could immediately see that he had a passion, boldness, and affection for Jesus that was contagious. I spent the next summer with him in Cote d'Ivoire, West Africa on another mission trip and saw his heart and maturity grow even more.
Daniel grew up going to church, but would say he never understood the meaning of the Gospel, what that frees us from, and what it calls us into. He went to Wayne State College where he immediately felt the presence of people around him who loved Jesus in a radical way and didn't want any part of them. Slowly he began wrestling with what was true and had his eyes opened to the idea that Christianity was more than just attending church on Sunday at a Cru Winter Conference. He said "God got ahold of my life and I thought it was going to be me fixing my life up, but quickly realized that He was doing the work in me. My desires changed and I began sharing my faith on campus as I had a newfound love in Jesus. "
Daniel was very involved with the college ministry at Wayne State, a student led movement, where he served as part of the leadership team for two years as well as the Co-President this past year. In the last couple years, he has had tremendous influence on his peers, leading others to Christ, and making disciples on campus.
Daniel was born and raised in Omaha, Nebraska. He graduated high school from Omaha Burke and went on to attend the prestigious Wayne State College (A.K.A. the Harvard of the Midwest) where he Graduated with a degree in International business this past December. He enjoys competing in athletics, the outdoors, and beating Phil in Settlers of Catan (which rarely happens!!)
He started in January and is our newest Intern with Citylight High. He is helping give leadership to the High School ministry, and has a heart to see people come to know Jesus in high school, and college, both domestic and internationally. Will you join me in welcoming Daniel to our Citylight family!
If you would like to support Daniel, visit https://donatenow.networkforgood.org/Citylightchurch
-Phil