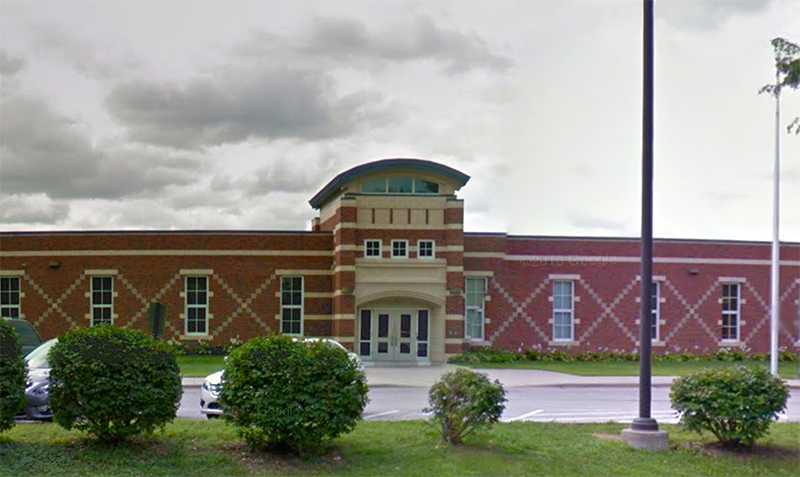 When Citylight moved to the Walnut Hill neighborhood we weren't sure where to start. We knew God had been at work in this neighborhood and we wanted to join Him in what He was already doing. We quickly realized that Walnut Hill's neighborhood identity revolves around the Elementary school. Pastor Chris reached out to their Community Liaison and we began a relationship.
Here was our super complex strategy:
Ask how we can help them serve their students well.
Wait for invitations.
Try to say "YES" to whatever they ask us to do.
It started out small—send a few volunteers for a parent night, sponsor some kids at Christmas time, donate socks to kids with cold feet. After awhile, they began to trust us with more. We are on our second year of this partnership and just the other day their Community Liaison said, "It's getting to the point that we're going to have to put Walnut Hill School and Citylight Church on everything because we just can't remember how we got along without you." In a short time, we have become friends and partners.
First, let me "introduce" you to Walnut Hill School.  There are about 450 kids in pre-K through 6th grade. There are 11 different languages represented among the students and 35% of the students speak another language besides English at home.  24% of the students are refugees.  It's one of the most diverse schools in our city and we are located right in their backyard!  96% of students receive free or reduced lunch.  Despite any challenges students have, they have high attendance and the school just received an award for Excellence for improving in every subject: Reading, Math, Science and Writing.  It is a bright spot in our neighborhood and we are so thankful for the amazing staff and teachers who love each kid and work tirelessly to invest in their future.
Here are a few new things they've invited us to help them with this year:
 1. Find Teammates Mentors. Kids in this neighborhood can use caring, supportive, consistent adults in their lives. Last year, Walnut Hill had one Teammates Mentor. Now they have six! We'd love to see this grow. If you can spend an hour a week with a kid over a lunch break, or any other time during the school day, this will bless you. My mentee has never played Monopoly so I've been teaching her. I must be an amazing mentor because she has houses on Boardwalk and Park Place. I have about $4 to my name, but I am overjoyed at her success!! I'm even more overjoyed that she is starting to open up and tell me more about her life, one week at a time.
I was at a family event last week and one of the 4th grade girls asked me, "Are you a mentor?"
"Yes," I answered.
"I want a mentor," she replied. It broke my heart to tell her to ask the school counselor to be put on the waiting list because I know there are no mentors to match with her. Kids are longing for someone to cheer them on, show up for them and get to know them. I am so grateful that Walnut Hill School believes our church members can make a positive impact on their students.
2. Adress Food Insecurity. Food Bank of the Heartland has a backpack program for kids who face food insecurity at home over the weekends. Every Friday at 9:30am a small team of us go distribute packets of food into these kids' lockers. It's such a small thing, but teachers are constantly walking by thanking us for helping with this need. It doesn't take long—usually about 30 minutes. If you're ever free on a Friday morning, come try it out. You'll get a tour of the whole school and you'll see the wonderfully friendly environment the staff has created.
3. Bless Their Teachers and Staff.  We all know teachers work long, hard hours, especially during Parent-Teacher Conference week.  Their small PTO has the capacity to provide dinner for the teachers once a year, so they asked us if we would want to bring dinner the second round.  We were delighted to do so!  One of our Neighborhood Engagement Team members asked some City Groups and friends to donate food for a Grab & Go dinner on Parent Teacher Conference night.  They were so thankful they bombarded us with cards afterward expressing their appreciation.
In April, we'll be helping with a staff-appreciation lunch - another way we can say, "Well done!  Keep up the good work," to our friends.
4. Volunteer at Events.  Last week a team of volunteers helped out at Family Night. The theme was "Bugs" so we all got to learn something about insects that evening.  It was so much fun to interact with the students and families.  Some of them have come to Citylight Club and they immediately recognize us!
Coming this Spring & Summer:
- Staff Appreciation
- Track and Field Day
- School's Out Block Party
- Sports Camp
To get involved at Walnut Hill School, email Kent at kent@citylightomaha.org to join the Neighborhood Engagement Team where you will receive updates and invitations.