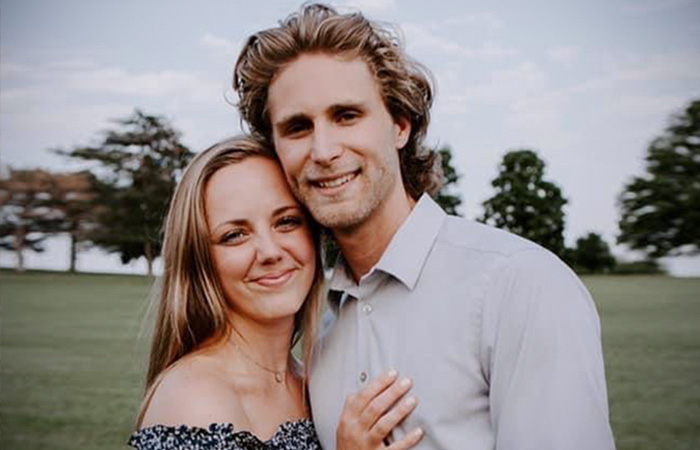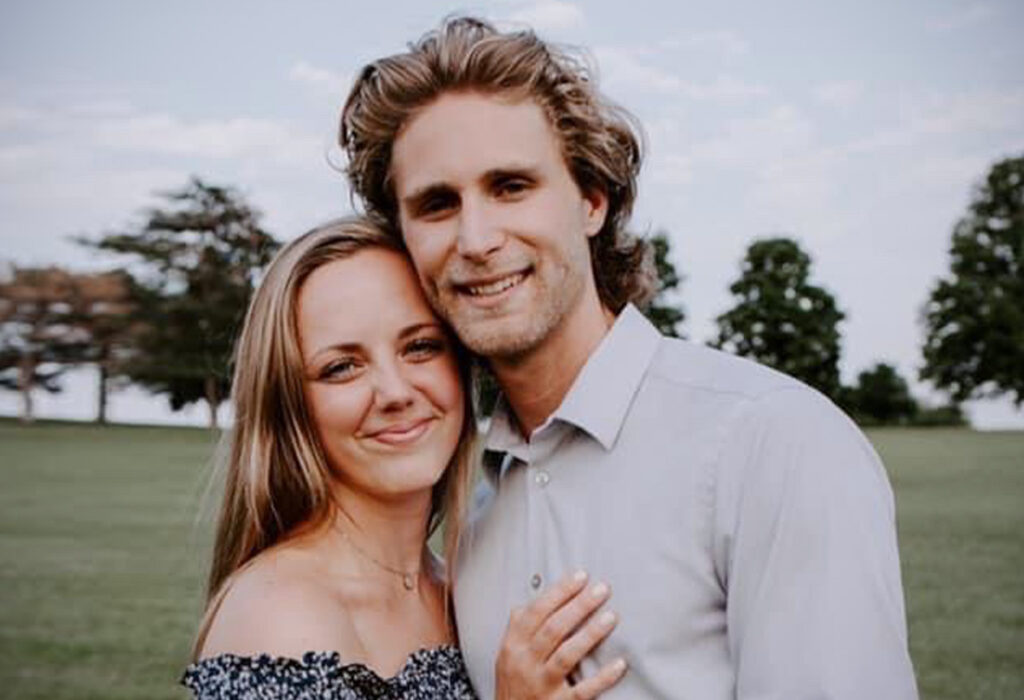 Travis Eller came on as a Resident with Citylight's college ministry, the Salt Company, last summer. A few months later, he married his best friend, another Salt Company Resident, Vanessa and since then, he and Vanessa have been serving and leading together with the other interns on the college team. This year when Jon Randall, co-director of the Salt Company, announced planting a church in Greeley, Colorado, Travis applied and couldn't help but think that this was what God had been preparing him for the past few years.
Travis has had a personal burden for the college student. He sympathizes with their joys, struggles, and their unique circumstances. Travis remembers navigating these things when he was a freshman. He had similar life questions and was trying to figure out his identity.
"For most students, this is their first experience being out in the world on their own and to make their own decisions and navigate through what they will choose to believe in," Travis shared.
Travis' freshman year was also where God provided answers and much needed direction.
"You know, my high school sports were done, my friends were gone, and all the things I built my foundation on were removed when I started my freshman year," Travis described. "The transition to college was a key time. It was a reset button as a freshman. You figure out who you are, who you want to be. At first, I took advantage of the independence and pursued worldly things to find purpose and meaning."
Travis was living a double life, still going to church and trying to be a Christians kid while pursuing the world, when a new friend at college invited him to a college ministry retreat.
"I figured out there that the things I wanted and were chasing were not fulfilling me," Travis confessed. "The things I knew about Jesus were not of my life and I started to feel the weight of my sin, conviction, and not living my life as I should. There at that retreat, I heard the Gospel the one thousandth time but for some reason the Lord softened my heart and I heard it and was called to make a choice. A friend took me to the side and explained the Gospel of grace and I realized it was by faith and not works."
Jesus came to take away the guilt and shame of how Travis was living and immediately when Travis accepted, the impact embracing this new identity opened the door to so much joy. Travis remembers feeling free in a lot of ways and it also removed the question of if he was saved. Travis was discipled by many people during college and served on Cru. After graduating from Wayne State, he served an internship on a local church's college team and has been faithfully serving students since.
Having served several years now with college ministries, Travis has seen the spiritual need and experienced an even more personal burden for the need. In Omaha, there are more than 40,000 students and roughly 500 of these students are plugged into a college ministry or church. The need is big.
"College students are the next parents and the next leaders that will be influencing our society," Travis revealed. "They are figuring out who they are and who they want to be. It makes sense to invest time and resources in this group. Strategically it makes sense considering the four years now in college can impact the next 40 years and therefore, generationally."
The Salt Company has been investing in Omaha by serving the college students who call Omaha home. They have recognized that college students who follow Jesus in the four years at college share their faith with their peers. These peers then get involved and become leaders and share their faith with others.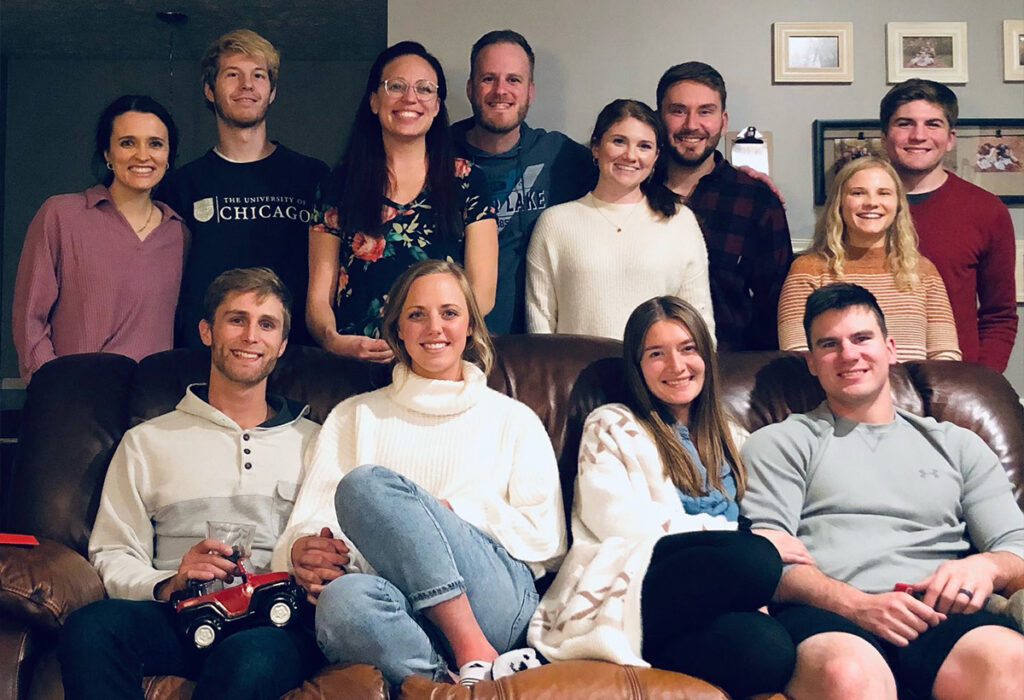 "It's exciting to see the seeds that were planted by the staff before me," Travis stated, "and to continue to plant and to cultivate these seeds. I think of Justin Larsen, Anna Loper, and all of the other people who started the discipleship. The residents before me who started this and to see it and continue it on and to be a part of what God is doing...it's got me and our team so excited to be here. We see this and we want to continue doing what God is doing."
Travis was saved as a freshman at Wayne State College. Being in the Midwest, Travis recognized early on that there's a lot of Christian culture but few who understand Jesus and the Gospel.
"There's not enough people pointing them to Jesus," acknowledged Travis. "That's how I learned. It was through the time of others in college. I'm the epitome of this. This burdens my heart because there's thousands of Travis's' who have a religious background but don't know Jesus...and thousands who never heard of Jesus. I was trying to figure out who I was and I found it in Christ and I want to show this to other college students."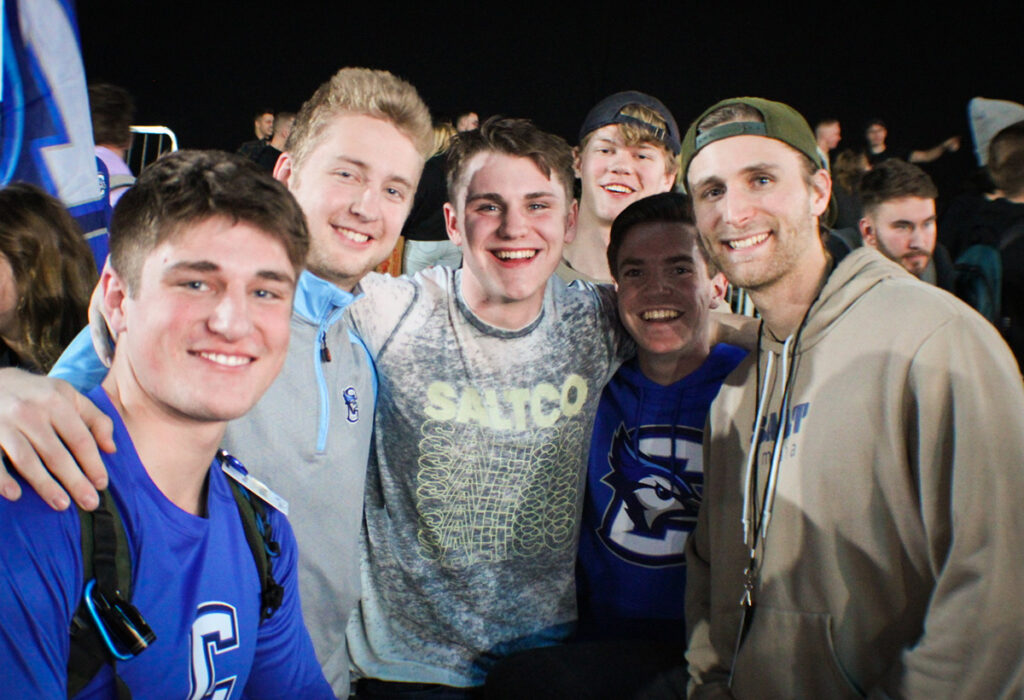 God humbled a college student to see his need for a Savior by an invite from another college student. Now, this college student who has grown into a man is leading, serving, and equipping other college students to do the same. It is a joy for Travis to partake in the great commission and recognizes that God prepares us all to do the same.
For more information on college ministry, the Salt Company, visit citylightomaha.org/saltco.