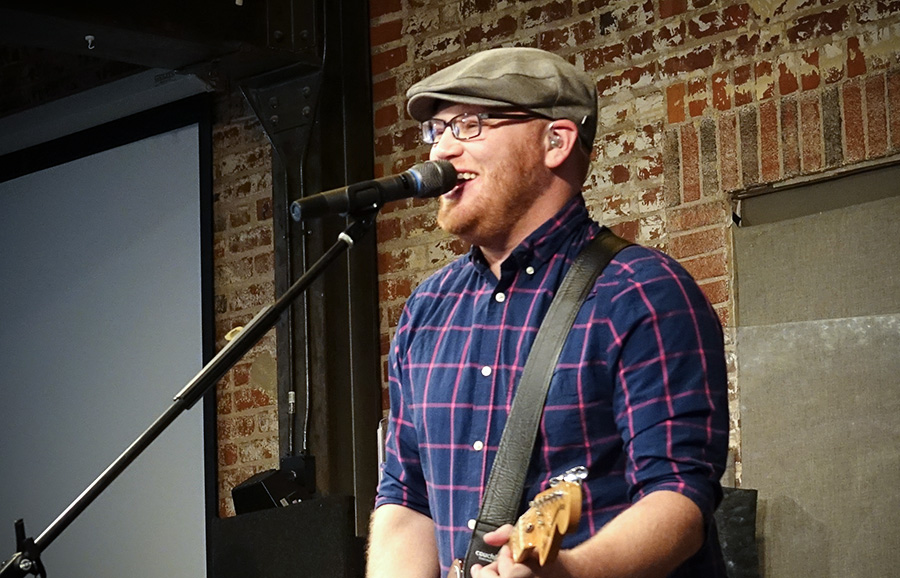 We would love to officially welcome Taylor to the Citylight staff family! Taylor has been serving Citylight as the Worship Resident for the past several months and we thought we'd take a moment to get to know him better:
Hi Citylight, my name is Taylor Venema and I'm thrilled to be joining the incredible ministry team as a worship resident here at the Midtown campus.

God grabbed me at age fifteen. I'd been brought up in a Christian home but was extremely legalistic and never experienced the presence or person of Jesus, only a bunch of things I'd been taught to do and not do. "Grace" was a word I knew but never experienced and certainly wasn't willing to extend to others. Upon meeting Jesus the Holy Spirit immediately started changing me from a loudmouth know-it-all into the weepy bleeding heart musician you'll all come to know.

I am honored to have been placed by God into a role where I can mentor and develop young worship leaders. As the church explodes we need worship leaders who are not only skilled musicians but also theologians who can lead a congregation into the presence of God and know Him for who He is. While I am absolutely no authority on either front, I lean on the gracious God we serve and pray He send us willing and able servants.
If you would like to support Taylor, visit https://donatenow.networkforgood.org/Citylightchurch