"It is not so much the case that God has a mission for his church in the world, as that God has a church for his mission in the world. Mission was not made for the church; the church was made for mission – God's mission."
- Christopher J.H. Wright, The Mission of God's People
Regardless of where you are at, below are different ways to discover more about the Mission of God and how we, His church, can join with Him on His mission:
Discovery Groups
​​Throughout the course of one year, we desire to discover the Mission of God and each person's role within it while developing specific, practical tools that Jesus can use as we start living on mission. This is for anyone who has any level of interest in missions to come and explore that potential calling and to encourage one another along the journey of missions! Discovery groups are not a replacement for City Groups, but only meet once a month. We will be launching groups at the West location, Midtown location, and at the Salt Company.
Mission of God Class
The Mission of God class commits to lay a foundation to begin discovering the Mission of God throughout Scripture and history, and each of our specific roles in this Mission.
Omaha Perspectives 2023
Join us and experience God's heart for all peoples and encounter the momentum of the WORLD CHRISTIAN MOVEMENT. Perspectives will open the eyes of your heart with fresh knowledge and understanding of God's unchanging purposes and why they're relevant to your life. Perspectives allows you to hear from 15 different instructors over the course of 15 weeks. Hear how God has been and continues to work throughout the world. Learn more about God's kingdom and His glory. Find out what your part is in this exciting movement. No matter who you are or what you do, Perspectives will help you learn how to live for GOD'S KINGDOM.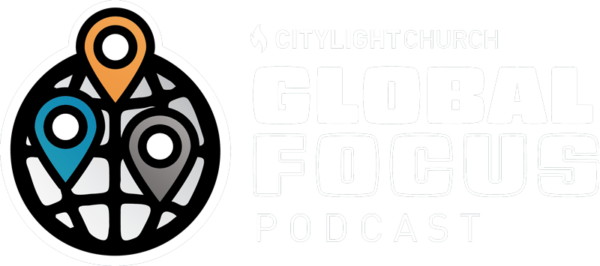 Join us as we discover what Jesus is doing across the globe through stories and conversations with Citylight Omaha's global partners as well as discussions on specific topics. Jesus is faithfully keeping His promise. Learn your role in His mission of multiplying disciples and churches throughout the world.
Email Newsletter
Subscribe to our monthly newsletter to receive stories, resources, and the latest happenings from around the Globe.