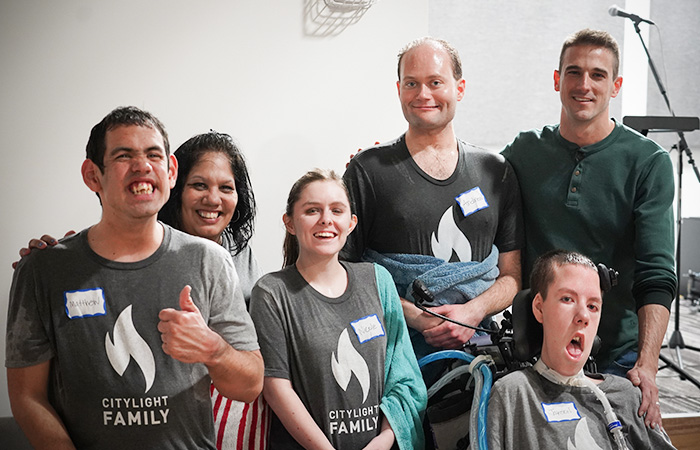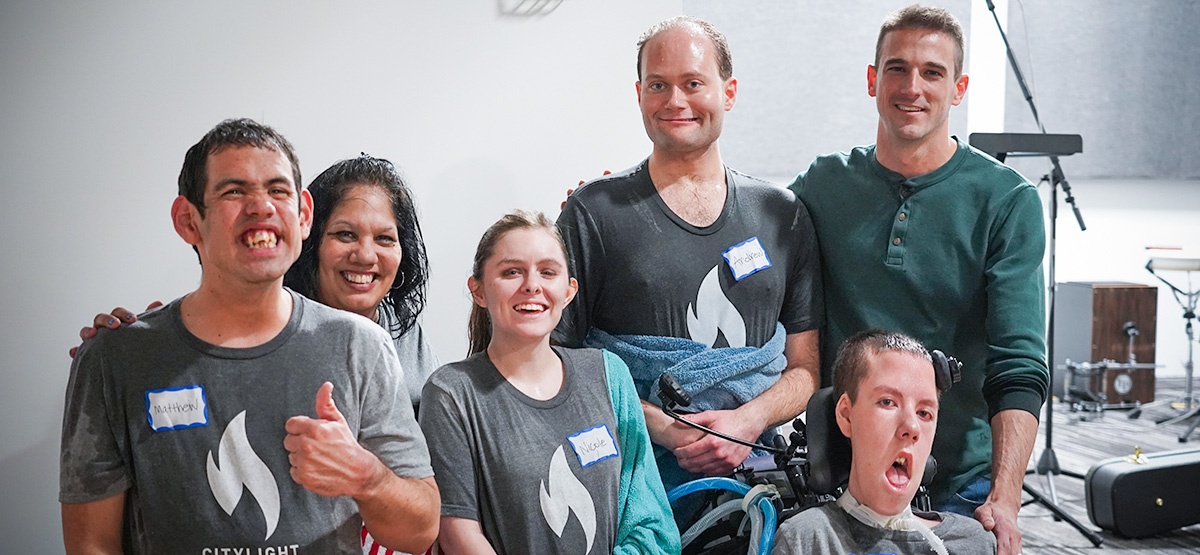 Tish Johnson and her family started attending Citylight in 2019.  She and her husband, Mike have a special needs adult son, Matthew who is autistic. After attending several churches, Tish and Mike grew weary from churches who would not make space in their congregational rhythms for special needs adults.
After attending Citylight, God gave Tish a special vision – to launch a City Group for special needs young adult children.  After meeting with Phil Robinson, West Campus Pastor, Citylight allowed the group to use the church during the week with handicap access.  The City Group, Citizens of Heaven was born out of an individual felt need.
Citizens of Heaven has grown into a group of about 20 special needs young adults and continues to draw other special needs individuals from the community. Many of which do not yet attend Citylight.  The gospel is shared, spiritual growth is flourishing, and a community is developing relationships.  In February 2020, five members were baptized after professing their faith in Jesus Christ.
Tish dreams of launching multiple City Groups at Citylight locations for special needs adults.
See this video for more of the story: