Citylight Benson Church meets every Sunday at 9:00AM and 11:00AM at 5612 Corby St. You are welcome to visit anytime. Visit their web site ( www.citylightbenson.org ) for more information.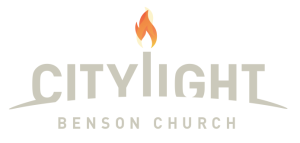 Back on March 1, 2015, we announced that we would be planting a church in Benson! You can read that initial announcement here or watch it on video.
Listen
A new web site will be launched in August. In the mean time, you can listen to the sermons here or subscribe to the iTunes podcast. You can also download the Phone app here.
Give
We are seeking to raise $100,000 for start-up costs to get the Benson Church Plant off the ground and running. If you'd like to contribute toward the mission of reaching Benson with the gospel you can give a gift here.
Join
If you'd like to join the Core Team please fill out a new contact form here.
Benson Church Plant Proposal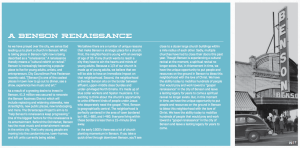 Click here to download the PDF prospectus/proposal covering the vision, mission, core values, staff team, preaching team, timeline, budget, denomination, building prospect, and Q&A.
Watch the Citylight Benson Informational Meeting
Part 1: Overall church planting vision – Chris Hruska
Part 2: Benson vision – Tyler Zach (8:00-34:00min)
Part 3: Q&A (35:00-59:00min)